DO YOU CARE about New Jersey's air, land, and water?

DO YOU CARE about a clean and sustainable environment where economic security is compatible with the protection of our mountains, rivers, forests, bays, and ocean coast?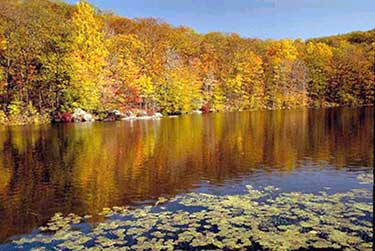 For four decades NJEL has done just that for its members and for New Jersey. On issues as varied as clean water regulations, vehicle emissions enforcement, open space preservation, and increasing the use of renewable energy, NJEL lobbied for laws and regulations that protected New Jersey's natural resources and the health of its residents.

NJEL continues to do that as new threats to the environment emerge and as special interests try to roll back decades of progress. Wastewater brought to New Jersey from out-of-state gas fracking operations—a Federal plan for oil drilling along the Atlantic coast—evidence that plastic litter is entering the food chain—NJEL is informing its members of the FACTS and speaking up to lawmakers and public officials, as it always has.
NJEL is supported by its members' dues and contributions.
NJEL does not employ professional fundraisers. NJEL's staff is assisted by its Trustees and dedicated volunteers, to use its financial resources as efficiently as possible. To maintain existing protections and to address new issues as they are identified, NJEL needs the support of those who care about a sustainable environment.
© 2023 - New Jersey Environmental Lobby. All Rights Reserved. Site Design by
James Gleason
.