NJEL Annual Members' Meeting
Wednesday, October 25 - 5:30 PM - 8:00 PM

In conjunction with the Environmental Studies Program
College of Arts & Sciences of Seton Hall University

The Chancellor's Suite, University Center, Seton Hall University
400 South Orange Avenue, South Orange, NJ 07079
5:30 PM to 8 PM

Light Refreshments and Snacks

6 PM – Award to Teaneck Girl Scout Troop 19 for the Troop's Successful Project to Raise Awareness and Reduce Plastic Bags in the Environment – meet these outstanding young women and the dedicated leaders who supported and guided them in the project.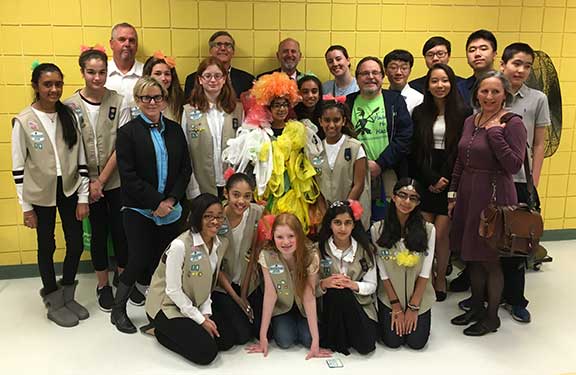 Scout Troop 19 has a great campaign video that you can see here: https://vimeo.com/92795804.
Also they made a website as part of their campaign - http://teanecktroop19.strikingly.com/

6:30 PM (Promptly) - Screening of the Documentary "Sonic Sea"
Film Compliments of the Environmental Education Fund of New Jersey

7:30 PM - Discussion

"Sonic Sea" is an award-winning documentary co-produced by NRDC. It received three Emmy nominations in the News and Documentary category: Outstanding Nature Documentary; Outstanding Graphic Design & Art Direction; Outstanding Music & Sound.

Seismic air gun testing and offshore drilling have re-emerged as threats to our Atlantic coast. This visually stunning film explains the role of sound in the survival of marine creatures and how the sound generated by industrial and military activity causes grave harm to sea life.

The Annual Meeting is free to NJEL members in good standing. *
Cost to non-member guests - $10
Cost to students and faculty with ID - $5
Apply the admission cost to a new membership in NJEL!

RSVPs are required to ensure sufficient seating & refreshments
Respond by October 20 to Linda Dickman at njel@earthlink.net or call 609-458-7058
Please reserve early, as seating is limited

"Good standing" means your current annual dues are paid. Not sure? You don't have to search through your records. Email Linda Dickman at njel@earthlink.net or call us at 609-458-7058 and we will check the membership records.


© 2017 - New Jersey Environmental Lobby. All Rights Reserved. Site Design by
James Gleason
.